By Abdellatif Sharaa
KUWAIT: The third Gulf Games being held in Kuwait until May 31 enters its 12th day as Kuwait continues to top the medals table. The volleyball competition will conclude on Friday, with tennis to start. Padel matches will resume, while the women's 3x3 basketball will start on Saturday.
The volleyball finals will conclude on Friday at Sheikh Saad Al-Abdallah Complex with UAE vs Qatar at 3:00 pm, followed by Saudi Arabia vs Oman. The final match of the day will be at 7:00 pm between Kuwait and Bahrain. Qatar is on top of the standings with 9 points, followed by Bahrain, also with 9 points, Kuwait with 7 points, Oman with 5, Saudi Arabia 3 and finally UAE, who are pointless. On Wednesday, Kuwait beat Saudi Arabia 3-0, while Oman defeated UAE 31.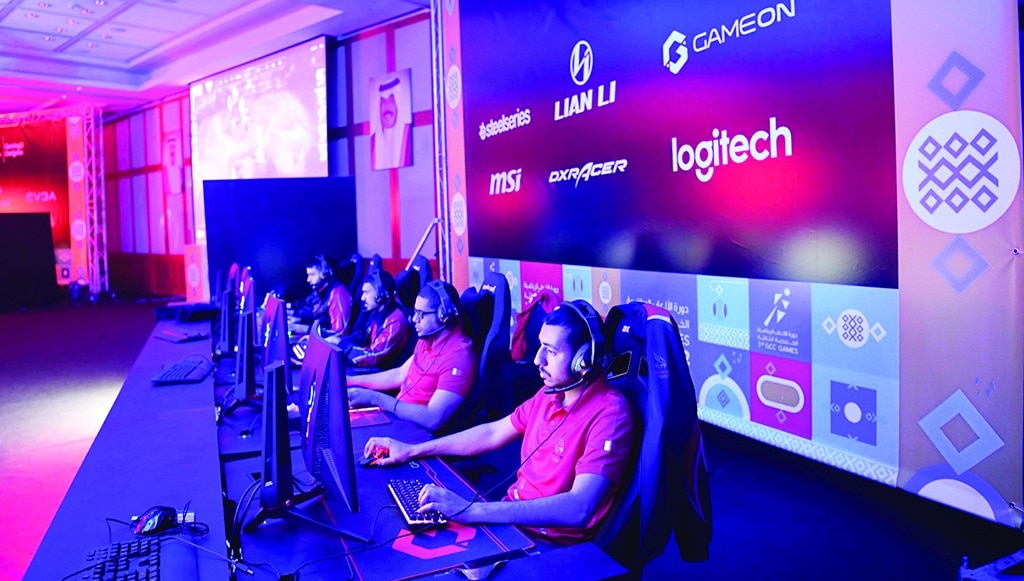 Kuwait handballers lose to Bahrain
Kuwait handball team lost to Bahrain 29-30 Wednesday in the opening of handball competitions, as Kuwait failed to maintain their early lead in the first half (19-14). In the second match, Qatar defeated Saudi Arabia 33-20. Technical Director of Kuwait Handball Association Dr Khalid Al-Sharji lauded the performance of Kuwait, particularly in the first half. "We are participating in the Gulf Games with the youth team with some professional players, and all have shown what we wanted from them. It was only the lack of experience that caused them to lose," he said. Sharji asked everyone to stand behind the team and help them in their Gulf mission, so that they perform better in the coming matches.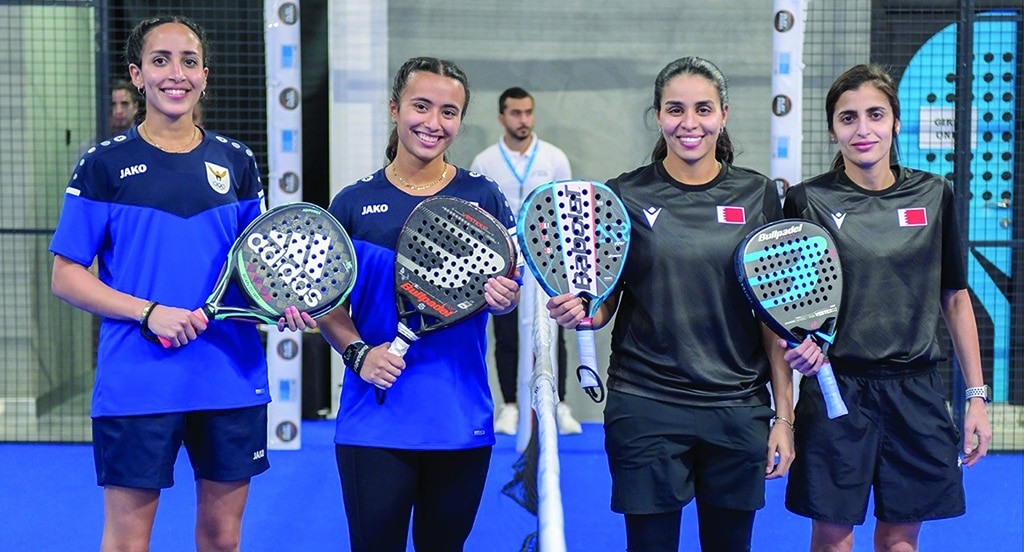 Team's Tennis starts today (Friday)
The team tennis competitions will resume on Friday at 4:30 pm at Sheikh Jaber Al-Abdallah International Tennis Complex with five teams participating: Kuwait, Saudi Arabia, Qatar, UAE and Bahrain. The singles semifinal matches resulted in Kuwait's Essa Qabazard beating Qatar's Rashed Nawaf 6-4, 4-6, 6-2. In the second match, Saudi Arabia's Omar Al-Haqbani defeated his compatriot Saud Al-Haqbani 6-4, 6-3.
In the doubles matches, the Saudi Omar and Saud Al-Haqbani  team defeated Kuwait's Ali Al-Shatti and Abdelhameed Mubarak 6-1, 6-2. Qatar's Mubarak Shanan and Rashed Nawaf defeated Saudi Arabia's Nawaf Omar and Abdallah Al-Faraj 6-3, 6-2.
Second win for men and women's padel
The padel competitions that are held for the first time in the Gulf Games will have two matches on Friday, the first between Qatar and UAE and the second between Saudi Arabia with Bahrain. Meanwhile, in the women's competitions, Kuwait will play UAE and Oman will play Bahrain. Kuwait men's padel team defeated Bahrain 3-0 (7-6, 6-2), (6-2, 7-6), (2-6,6-4,6-4). UAE defeated Saudi Arabia 2-1 (6-0, 6-1), (6-0, 6-2), (7-5,6-1). In the women's competition, Kuwait defeated Bahrain 2-1 (4-6, 6-3, 7-6), (6-0, 6-2), (6-1, 6-0). Oman defeated Saudi Arabia 2-1 (7-5, 6-2), (6-0, 6-0), while the third set was won by Saudi Arabia (6-0, 6-3).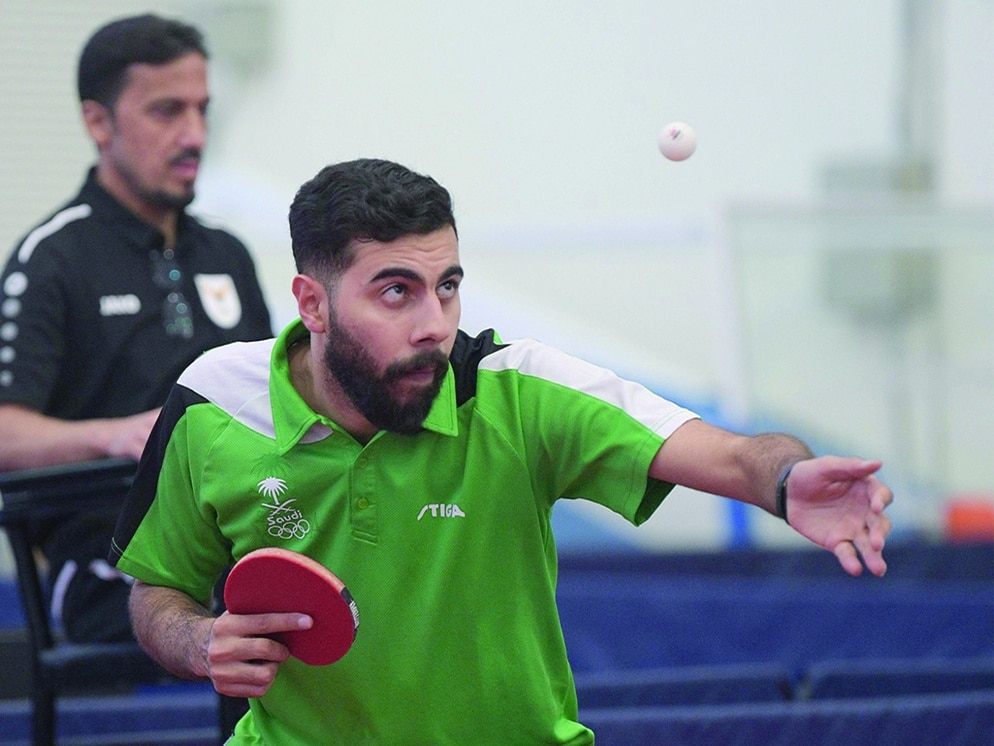 Bronze for Kuwait eSport team
Kuwait eSport team added another bronze medal as it was third in the League of Legends competitions, in which Saudi Arabia claimed gold and UAE won silver.
Judo competitions conclude
Judo competitions were completed Wednesday with four categories. In the under-81 kg, Bahrain's Aslerbii Gerbekov won the gold medal, Qatar's Mohammad Reyahi won silver, while the bronze went to Kuwait's Mohammad Mohammad. In the under-90 kg, UAE's Nugzari Tatalashvili  won the gold medal, while Qatar's Khalil Rabahi won silver and Kuwait's Yousuf Dashti won bronze.
In the under-100 kg, UAE's Aram Grigorian won gold, Saudi Naif Ammar won silver while Kuwait's Hamad Al-Rashed won bronze. In the over-100 kg UAE's Magomedomarov Magomedomar won gold, while silver went to Bahrain's Azamat Chotchaev and the bronze to Kuwait's Abdullah Taleb.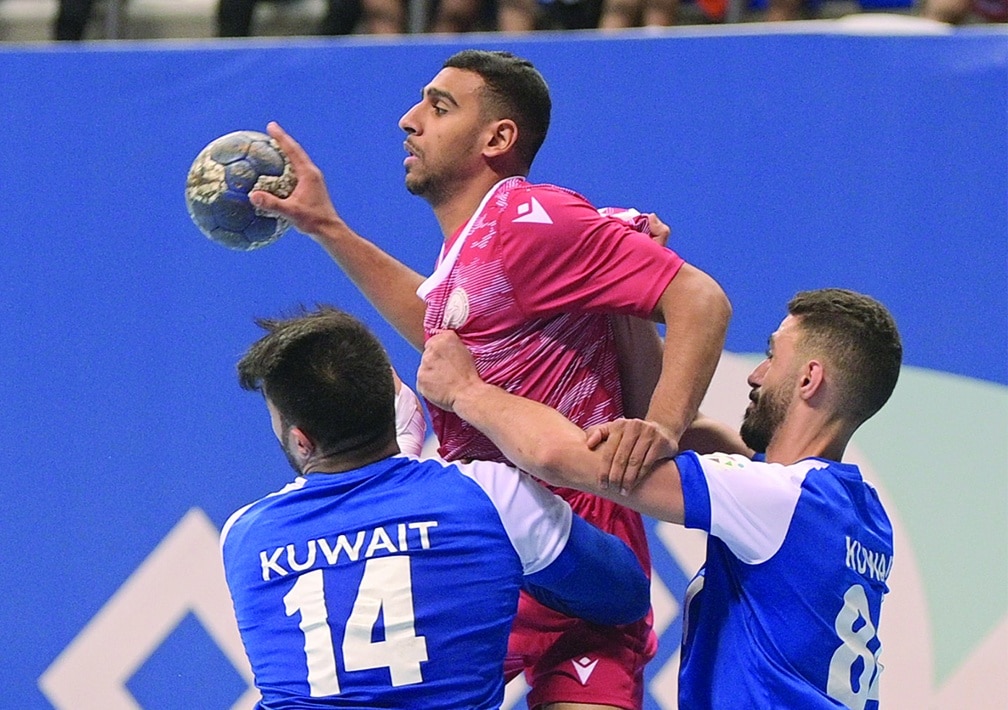 Kuwait basketball team wins silver
Kuwait basketball team took the silver medal after losing to UAE 73-76 leaving the gold to UAE. Kuwait's player were not lucky in executing three-pointers from free throws and it was too late for them, though they cut the UAE's lead to three points. Meanwhile, the bronze went to Saudi Arabia after defeating Bahrain 65-57. President of Kuwait Basketball association Rasheed Al-Enezi lauded the players' efforts and described them as "heroes" despite their loss in the final, adding that the team beat all other teams, which goes to their credit.