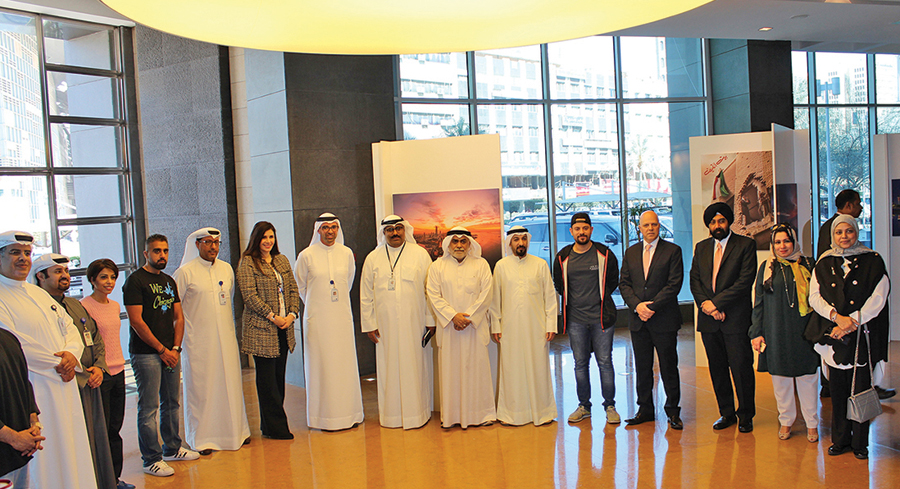 Global Investment House ("Global" or the "Company"), a regional asset management and investment banking firm headquartered in Kuwait, with offices in major capital markets in the MENA region, hosted an arts gallery featuring paintings and photographs from 11th till 23rd of February 2018 at Global Tower, in conjunction with the national holidays. The first week of the exhibition was held in cooperation with several artists who portrayed some of the national and cultural figures and the Kuwaiti heritage in a way that expresses their artistic views. Ebtisam Al-Asfour, Suhaila AL-Atteyah, Wesal Al-Abdulraouf, Jamila Hussain, Samira Bu khamseen, Mona Al-Hazeem, Abdulrahman Al-Hamoud each had an active participation by presenting many of their paintings.
The second week featured photographs by professional photographers including Hassan Al-Safar, Ahmed Al-Safar, Sara Al-Saygh, Sara Al-Tuhaih, Mufadhal Mohammed, Abdullah Al-kandri, Abdullah Hamadah, Nasser Al-Qattan and Yaqoub Al-muhana. A reception was held yesterday and was attended by art lovers who expressed their admiration for the works exhibited.
Nawal Mulla-Hussain, Chief Operation Officer at Global said, "The company's role in the social field is inseparable from its economic role, as its contribution to the community is a cornerstone of its business and activities. Global enjoys a strong track record in its diverse social activities targeting different segments of society."
The gallery is the second of a series of exhibitions held by the company under its social initiative, "Global Art Gallery", to highlight the purposeful messages of artists and highlight the talents they enjoy by displaying their works of art such as paintings, photographs, sculptures, handcrafts amongst others. The first gallery was hosted last November under the theme "combating violence" in conjunction with the United Nations campaign for "International Day for the Elimination of Violence against Women".