ACK hosts 'E-Learning' symposium as part of SPHERE 2019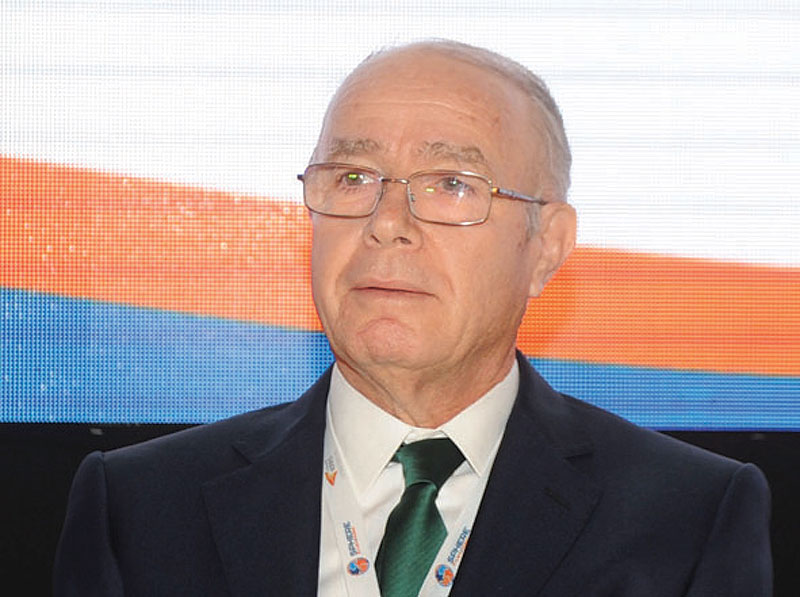 KUWAIT: "Whether we like it or not, the age of global 'E-Learning' is fast changing and it is up to us whether to embrace it or watch other countries reap its benefits and step up relentlessly," said Professor Isam Zabalawi, President of the Australian College in Kuwait as he inaugurated the Symposia for Private Higher Education-Road to Excellence (SPHERE 2019), held at the ACK's auditorium yesterday. The event was a joint initiative by the Kuwait Foundation for the Advancement of Sciences (KFAS) and ACK where regular forums are held to stimulate discussions and increase awareness regarding challenges facing the private higher education sector, and consider shared research and actions. The first SPHERE event was held in 2015 with the theme 'Opportunities and Challenges'. This was followed by a second gathering in 2017 with the theme 'Research and Development', while SPHERE 2019 was held under the forum's theme 'E-Learning'.

Professor Zabalawi said E-Learning now entails interactive whiteboards, communication technologies and networking, e-libraries, e-labs, aspects of distance education and various other tools. "Who would ever know that classes can be held even if the students are not physically present at school? Who would ever think that people with disabilities can now learn the very same way other students are learning while staying at home? We are in the age of classrooms without borders, and during the extreme weather disturbances, students can stay at home yet learn as if they are in the same classroom," he said.

"Continuous and exponential advances in IT pose both opportunities and threats to individual educational institutions," Professor Zabalawi noted. "For instance, recognizing that the thumb generation are experts with smart phones, how can a faculty use rather than restrict access to this technology in the classroom? How can tertiary administrators better help faculty members bridge the digital skills gap? What are the most effective digital mediums to inform prospective students of course offerings and communicate with current students and alumni? Is it time for pooling of efforts among institutions in the development of electronic learning materials? These are some of the growing challenges facing educational administrators and individual teachers."

In his presentation, Professor Zabalawi talked about rapid changes in technology, communication and lifestyles impacting not only the new generation, but also the old generation. "We cannot just watch all these things taking place, we need to understand and learn their language so we could cope up with the rapid changes taking place," he said. He suggested to the government and legislature to enact a law that can help everyone progress in various areas and not hamper their advancements. "Presently, there is limited official recognition of online qualifications in Kuwait. What are the experiences of other national governments in controlling the quality and validity of online learning and how can these be applied for possible adoption locally? We need to review of the current education systems to determine how to best utilize ICT in the teaching and assessment processes," he added. "We believe that E-Learning is a global phenomenon, and accordingly, the experiences and emerging thinking of educators and researchers elsewhere is important for local interpretation. What has worked well and what has not been so successful?" he asked.

Kuwait and other countries in the MENA region are not cocooned from the international and instant free flow of online information through the internet. At the same time, globally recognized universities are increasingly offering online programs to prospective students from anywhere. "Traditional learners are very dependent on instructors and paper books, but now, learners are no longer waiting for the instructors to tell them the facts and truth; they learn way ahead of time; and the fact is, they are coming from all directions from the web, etc. So the possible tool we are using now may no longer be applicable to this age," he added.

Attending with Professor Zabalawi were Prof Habib Taher Abul, Sec Gen of Private Universities Council, KFAS Director General Dr Adnan Shihab Eldin and Prof Mohammed Al-Rumaihi, Head of Symposium and Board of Trustees, ACK.
By Ben Garcia