HANGZHOU, China: Chinese President Xi Jinping opened the 19th Asian Games in a colorful ceremony in Hangzhou on Saturday, launching a two-week sporting extravaganza that boasts more athletes than the Olympics. After being delayed by a year because of China's now-abandoned zero-Covid policy, more than 12,000 competitors from 45 nations and territories will battle it out in 40 sports. In front of HH the Crown Prince of Kuwait Sheikh Mishal Al-Ahmad Al-Jaber Al-Sabah and other visiting leaders, Xi officially opened the Games at the 80,000-capacity Hangzhou Olympic stadium, also known as "the Big Lotus".
Xi was given a rapturous reception by spectators waving mini Chinese flags. Assad, on his first visit to ally China since the civil war erupted in Syria in 2011, stood up and applauded as his country's team entered the arena and the crowd cheered when his image flashed up on a big screen. International Olympic Committee president Thomas Bach was also among the dignitaries. Leaders from Cambodia, Syria and Nepal, among others, were in attendance.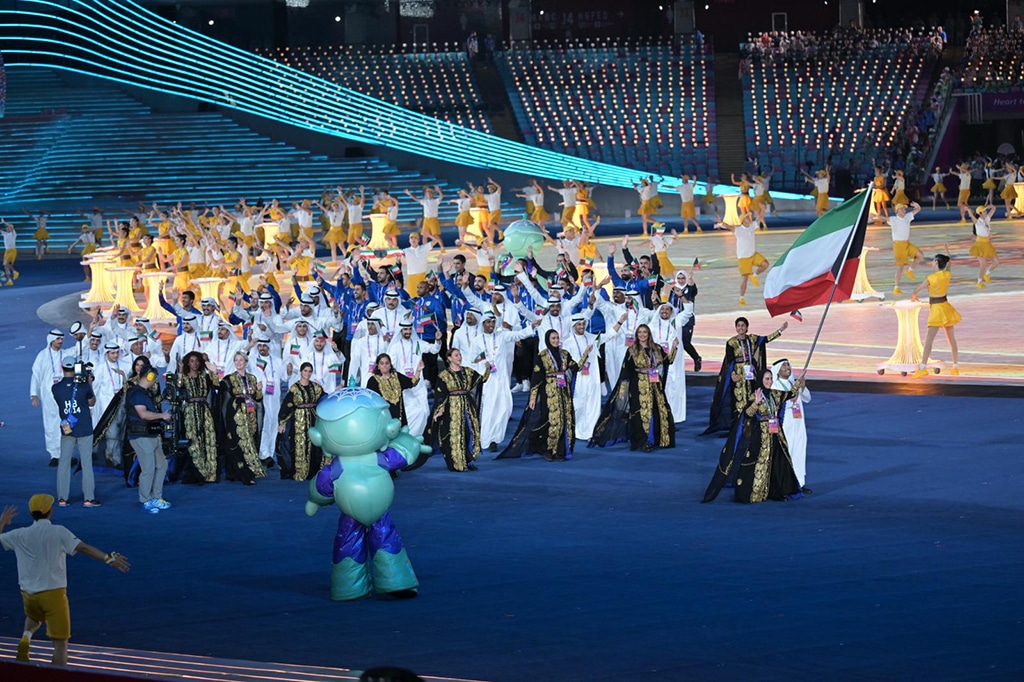 "Finally we can gather for the 19th Asian Games," Raja Randhir Singh, acting president of the Olympic Council of Asia, told the crowd to more cheers. "The one-year postponement was unprecedented in OCA history," he added. The theme of the ceremony was water and it also celebrated Hangzhou's ancient history and landscape, while giving a nod to the city's reputation as the unofficial home of China's tech industry. A "digital torch bearer" strode into the stadium and was projected onto a large screen behind the Games cauldron at the climax.
"I feel very happy and excited," a 35-year-old woman spectator surnamed Zhang said. "I feel it's a great honor for the city." Jung-Woo Lee, sport policy expert at the University of Edinburgh, told AFP the Games were "China's post-pandemic soft-power exercise". China's status as a sporting and business destination took a severe hit during the pandemic, when snap lockdowns and strict travel rules saw almost all international events cancelled in the country. The event has been rocked by a row between New Delhi and China over three Indian martial arts fighters, with a trip to the city by India's sports minister cancelled on Friday. China denied Indian claims that the trio had been barred from entering the country.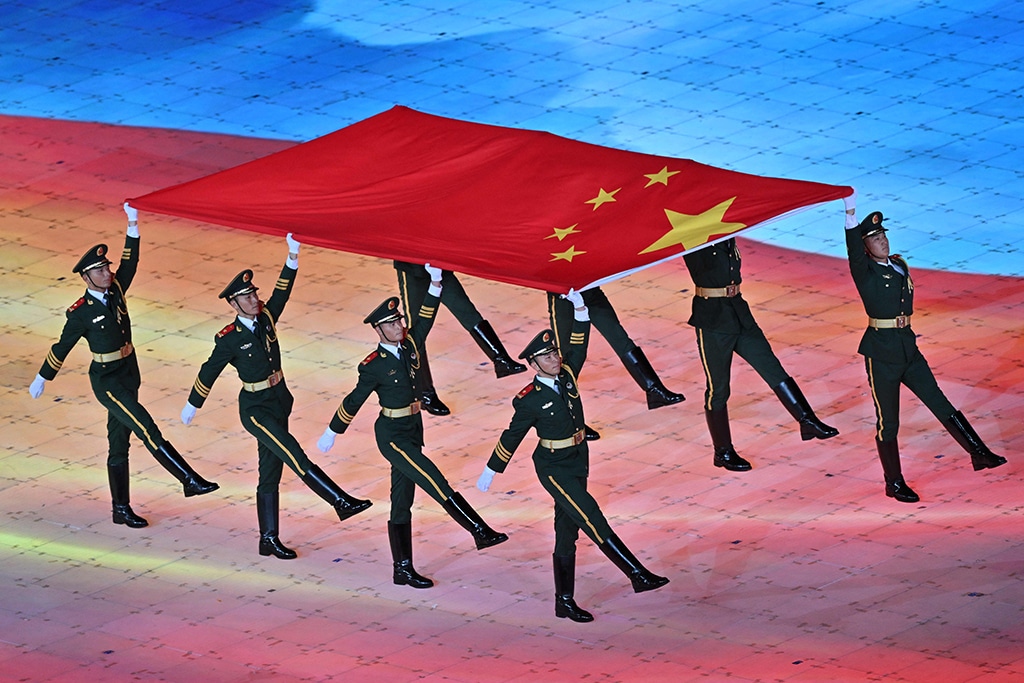 'Open to all'
North Korean athletes, who like those from Taiwan were given loud cheers as they entered the ceremony, are contesting their first major international competition since the pandemic. But the biggest cheer of all was reserved for hosts China, who are overwhelming favorites to top the medals table, with Japan and South Korea battling for second. Games athletes will fight for medals in Olympic staples such as athletics, swimming, football, gymnastics and cycling.
Esports will make its debut as a medal event at the Games, in what is seen as a step towards inclusion in the Olympics. There will also be regional specialties including dragon boat racing, the Chinese martial art wushu and kabaddi. Nine sports — among them boxing, break dancing and tennis — will serve as Asia qualifiers for next year's Paris Olympics.
A sprinkling of world and Olympic champions adds some stardust, including India's javelin king Neeraj Chopra, Qatari high jumper Mutaz Essa Barshim and Chinese swimming royalty Qin Haiyang and Zhang Yufei. Olympic Council of Asia honorary life vice-president Wei Jizhong said having so many sporting disciplines was about giving opportunity to as many athletes as possible.
"We are open to all. This means our Games are not concentrated only for elite sportspeople," he said. Although the Games officially opened on Saturday, sports such as football, cricket, volleyball and table tennis had already begun. The Games will be staged at 54 venues – 14 newly constructed — mostly in Hangzhou but also extending to cities as far afield as Wenzhou, 300 km south. – AFP