The humble sardine, a feature of the street parties that pop up across Portugal in summer, makes up two thirds of the country's fish catch and has spawned an important canning industry. "Where there are sardines, there are people, beer, friends and a sense of community. Sardines bring people together," 27-year-old Goncalo Ortega told AFP at a Sardine Festival street party in Lisbon this summer.
Nearly every town and village has its own summer festivities, with open-air dancing and, of course, the aroma of sardines grilling on an outdoor barbecue. "The sardine is the most abundant, most commonly found fish up and down the Portuguese coast. It's a really important part of people's diet, not just in fishing villages but also in major urban centers," explained Alvaro Garrido, an expert in the economic history of the fishing industry.
"In that sense, sardine fishing is of huge social importance, even more than Portugal's iconic salted cod," he said. The Portuguese eat more fish than any other nation in the 27-member European Union. Most of the fish is imported, notably the salted cod which features so prominently in the country's traditional cuisine but is actually fished in more northerly waters.
"Portugal has a chronic trade deficit in fish products because of the salted cod imports. That's balanced out somewhat by exports of tinned sardines," Garrido said. "Sardine fishing is special because it's a tradition. Everyone loves sardines, especially good quality ones," said Agonia Torrao, the captain of a fishing boat based in the port of Peniche, in central Portugal.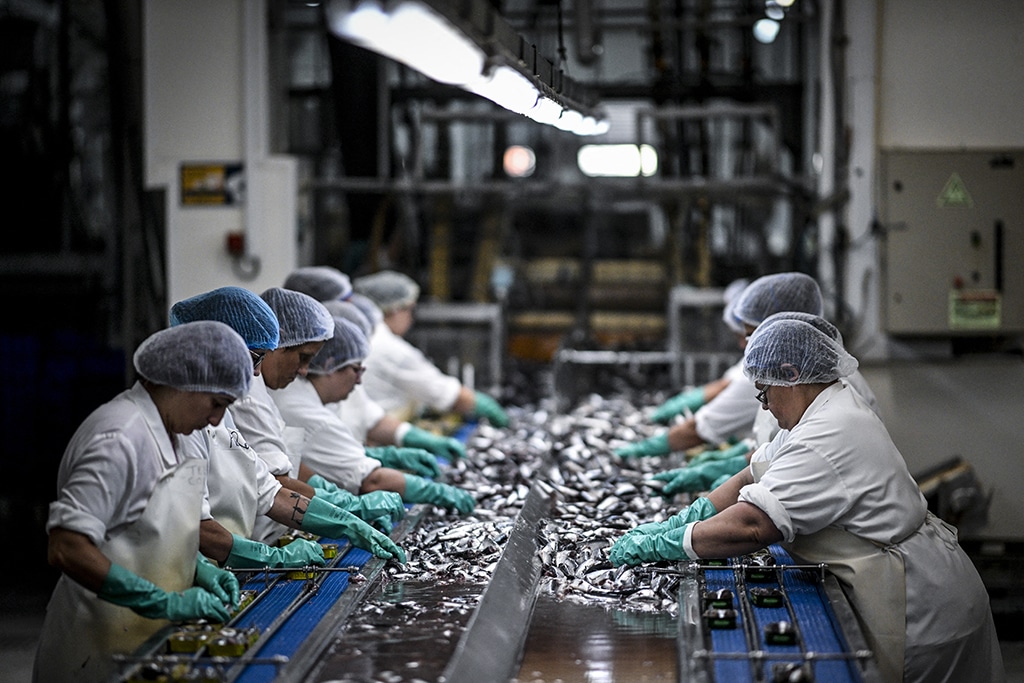 "You can find large numbers of sardines all along our coasts. That's why we fish for them," the 51-year-old told AFP. Despite its historic importance and the pride of place it holds in the Portuguese imagination, the fishing industry is in decline. According to the office of national statistics, there were 14,000 fishermen in Portugal last year on 7,600 boats, around a third fewer than 20 years ago.—AFP