Modi's vow to create new jobs stutters on many fronts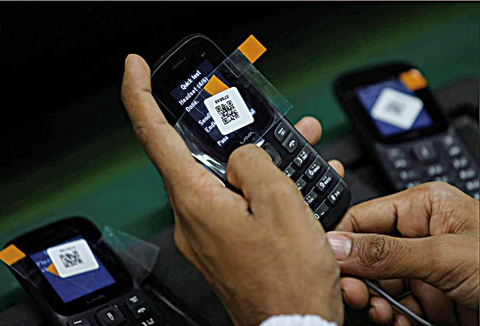 NOIDA, India: Smartphone-maker Lava is a small player in India's booming mobile communications industry, but it has become a poster child for Prime Minister Narendra Modi's ambitious effort to make India a global hub for electronics manufacturing. Just a few years ago, Lava imported cheap phones from China. Now it builds its own devices at two factories on the outskirts of New Delhi that employ about 3,500 people, and expansion plans are in the works.
Modi's vow to create tens of millions of new jobs has stuttered on many fronts, but domestic smartphone production has emerged as a bright spot for Asia's third-largest economy. Along with local firms such as Lava, global smartphone giants including Samsung, Oppo and Xiaomi are expanding rapidly in India, and starting to bring along components suppliers while driving contract manufacturers like Foxconn to ramp up.
More than 120 new manufacturing units have created about 450,000 jobs in the mobile phone industry over the past four years, according to the Indian Cellular and Electronics Association, thanks largely to the 'Make In India' campaign and a phased plan featuring stiff duties on imported devices and parts. That growth has made India the world's second-biggest mobile phone maker and positioned it for further growth as trade tensions and rising costs hobble China's world-leading electronics manufacturing sector.
"India has an opportunity to become a major player in the global supply chain because we have a very strong domestic economy," Vikas Agarwal, the India head of Chinese smartphone maker OnePlus, told Reuters. The country still needs to encourage the production of high-value components as well as research and development, Agarwal added, "but at least we are off to a very good start." The Indian industry's emergence is especially visible in Noida, where Lava is based. Once a suburb for tech outsourcing firms, Noida is now bursting with companies making everything from headphones and chargers to high-end smartphones.
Sanjeev Agarwal, Lava's head of manufacturing, says local production is helping it reduce costs and build high-quality devices that can sell for less than $150. Much of the company's product design is still done in China, Agarwal said, but the company plans to bring that work to India over the next few years. The local presence allows quicker innovation, he said, as well as lower, tariff-free costs.
Lava has some big neighbors in Noida. Samsung this year opened what it said was the world's biggest mobile phone plant there. The South Korean giant last year said it will spend 49.2 billion rupees to expand capacity at the plant over three years. Not far from Samsung's factory, China's Oppo, one of India's top smartphone players, is building a massive plant too. It is expected to open soon.
Alternative to China
Modi's so-called phased manufacturing plan, introduced in 2016, aims to take advantage of India's huge domestic smartphone market to promote local production. India has more than a billion wireless subscribers, and about 380 million of them do not yet have a smartphone. The manufacturing plan includes import duties not only on phones, but also on accessories such as phone chargers, batteries and headphones, as well as components including pre-assembled printed circuit boards.
Xiaomi, which competes with Samsung for the top spot in India's smartphone market, makes many of its phones using Foxconn's plants in southern India, with a total of six facilities producing its devices. Just as important, Xiaomi said this year that it wants its component suppliers to set up shop in India too, a move that could bring as much as $2.5 billion of investment and create as many as 50,000 jobs.
Xiaomi supplier Holitech Technology has committed to investing about $200 million in India over three years in India, with plans to begin manufacturing in early 2019. It will make components such as camera and touch screen modules and fingerprint sensors, Muralikrishnan B, Xiaomi's chief operating officer for India, said in an email. The big prize for India, local industry officials say, is to become a full-fledged alternative to China as a manufacturing hub. More and more companies are realizing they need a "China plus one strategy," one manufacturing industry source said.
In China, "there is the Trump risk and there are other risks - currency risks, overall wage appreciation risk and so on," the source said, declining to be named because of the sensitivity of the matter. "Today it's the trade-tariff war, tomorrow it may be something else, a natural disaster," the source added. "The question is then - how do I use India strategically?" Samsung has said it plans to use its Noida plant as an export hub, but it is unclear whether other manufacturers will follow suit.
To become a true global centre for high-value mobile phone manufacturing, India still needs a more stable, business-friendly policy regime in a country known for heavy-handed regulation and abrupt shifts in industrial strategy, industry executives say. The country also needs better workforce training, said Tarun Pathak, associate director at tech researcher Counterpoint. "Import taxes kick-started local assembly, but now we need to look beyond just duties," Pathak said.
Xiaomi's Muralikrishnan said bringing the entire electronics manufacturing ecosystem to India would be a big challenge. He added: "Building the expertise to manufacture high-end design flagships locally would also be a big step for the local industry." Apple, for example, assembles two low-cost models through Wistron in the southern tech hub of Bengaluru. But with little domestic demand for its high-end phones, the company has resisted government pressure to move more of its work from China.--Reuters