Milan Fashion Week was not even over and the fashionistas were already back in Paris on Monday for another 100-plus shows in the hectic womenswear season. The spring-summer 2024 collections in the French capital run until October 3, with 107 brands presenting, of which 67 are giving runway shows. All eyes are on Balmain's show on Wednesday night after the dramatic theft of 50 of its outfits. Armed robbers seized the clothes on their way from Charles de Gaulle Airport to Balmain's Paris headquarters, leaving creative director Olivier Rousteing racing to pull together a replacement collection.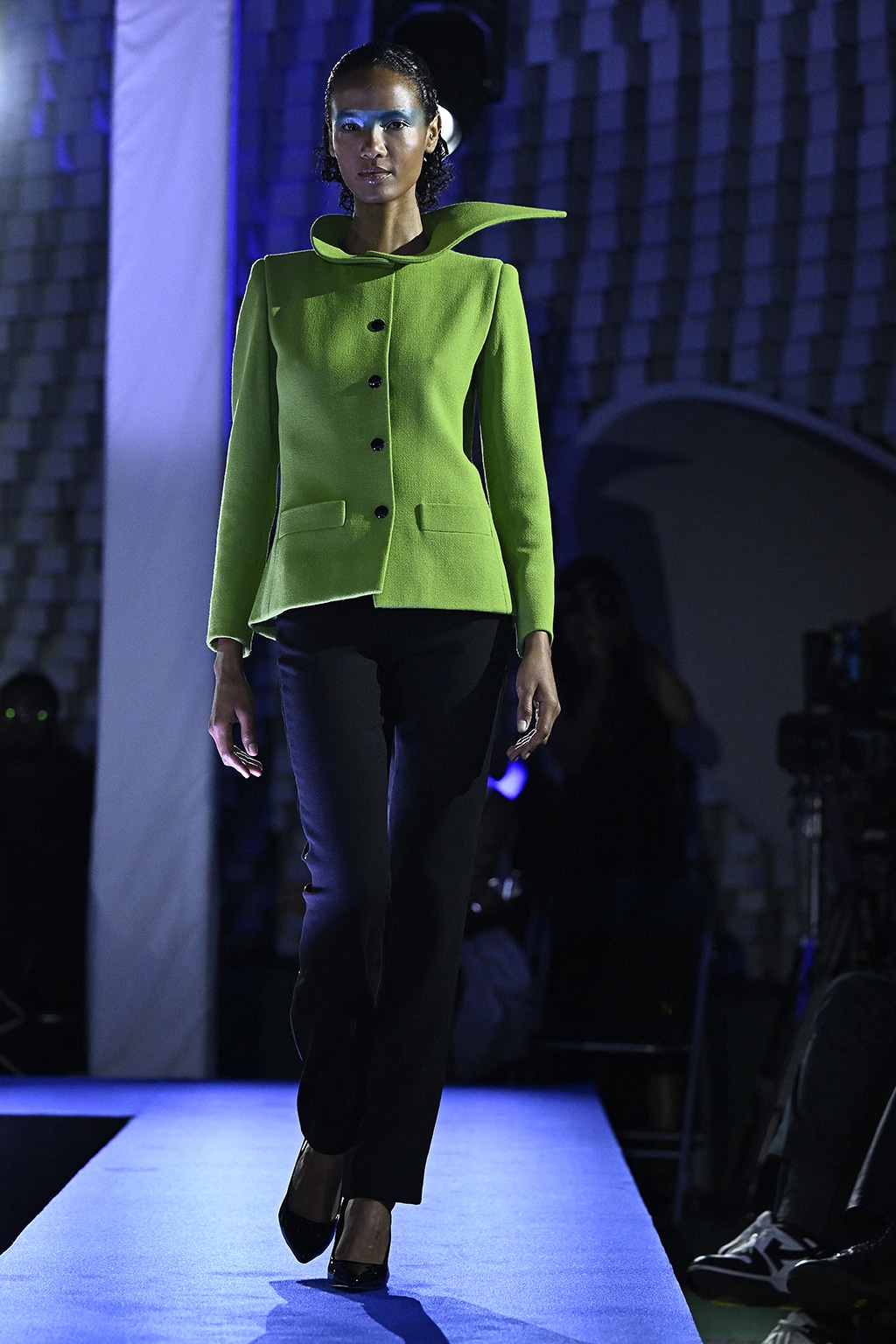 This week also sees final shows for two big name designers. Gabriela Hearst is leaving Chloe after fewer than three years. Her sustainable focus was critically acclaimed but did not bring a major boost to sales. It will also be the last show for Sarah Burton, who took over at Alexander McQueen following the founder's suicide in 2010. Paris is the last of the big four fashion weeks in the busy September calendar that sees back-to-back events in London, New York and Milan. The biggest story this season has been a new creative director at Gucci.
The debut by Sabato de Sarno in Milan on Friday was a relatively low-key affair but gave a boost to the share price of French parent company Kering, which has been struggling lately to keep up with its major rival, LVMH. The first day of Paris Fashion Week always focuses on emerging designers and there was excitement this year about avant-garde newcomer Marie Adam-Leenaerdt from Belgium, who brought a dash of much-needed humor to the opening show.
It opened with a chorus singing "Let's go to the beach!" only to follow it with a series of decidedly un-beachy grey, formal and structured outfits before introducing some more summery Barbie pink and sky-blue dresses. "There's something very Belgian about it," the 27-year-old designer told AFP backstage. "It's important for me to play with the codes and have some paradoxes."
Also showing on Monday was Victor Weinsanto, a former classical dancer who trained in fashion with Jean Paul Gaultier and loves to bring cabaret to the catwalk. There were doses of humor—opening with an extravagant wedding gown that he said was designed for "a woman who gets married entirely in Swarovski". But he also showed a more serious side, with structured and chic pieces alongside more offbeat items like hooded suit jackets.
Far from a newcomer, but long absent from the official line-up in Paris, is Pierre Cardin, which returned to the catwalk for the first time in 25 years last season and was back with a glamorous show on Monday night. The label's founder died in 2020 and his nephew Rodrigo Basilicati-Cardin is currently in charge but is embroiled in a bitter succession dispute with family members who have accused each other of fraud and other crimes. — AFP