KUWAIT: KUNA's Center for Media Development honored on Tuesday Kuwait University students who completed the agency's summer journalism training course and offered them certificates and cash rewards. Deputy Director General of KUNA's Editorial Sector, Essam Al-Ghanim, said the course was organized by KUNA as part of its social responsibility role to help prepare students for working in media and journalism.
Al-Ghanim also mentioned the course has been consistent throughout the years since it began in 2014, except during the COVID-19 epoch, and pointed to this year's eighth edition as being a more technologically derived program. On behalf of the Director General and the agency staff, he gratified the new graduates and wished them thriving and successful careers.
Present at the ceremony, Head of the Development Center Abrrar Al-Ghanim said the course was organized from the sixth of August to the 14th of September, with upgraded training approaches in collaboration with Kuwait University, encompassing two languages (English and French), and a graphics design program made available for all students from all universities.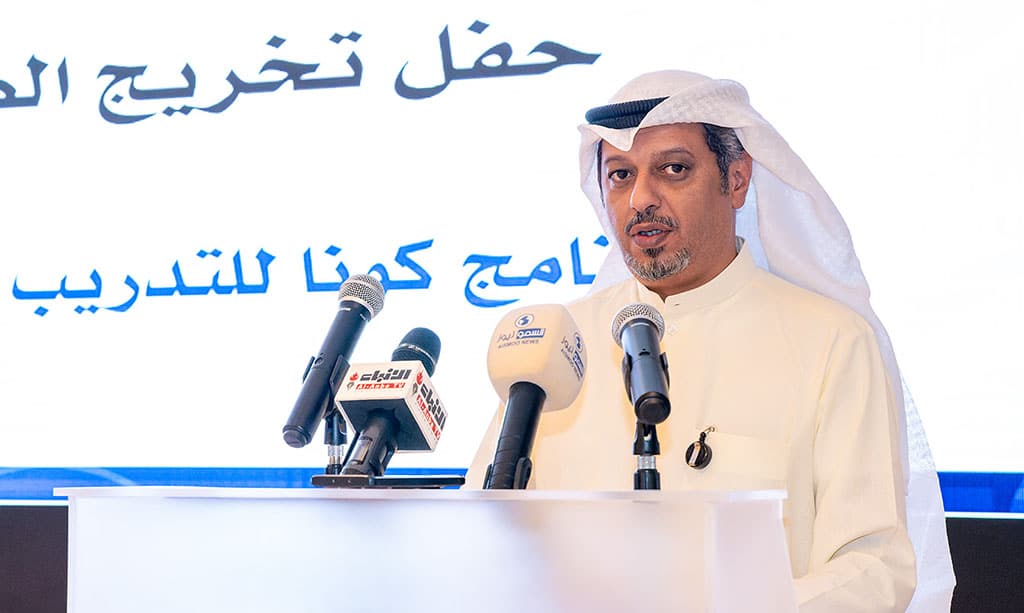 Adding to that, it also involved editorial field work, aiding in applying the skills needed, and included field visits to a number of institutions to learn the foundations of writing press news. Graduate Sarah Ramadan said a lot of knowledge was presented to the trainees during the course, mainly with the aim of developing their writing skills. She also thanked KUNA for such a course that helps prepare students for today's media labor market. - KUNA