NEW DELHI: India on Wednesday warned its citizens against visiting parts of Canada, the latest salvo in a diplomatic row over allegations New Delhi was involved in the killing of a Sikh separatist near Vancouver. Canadian Prime Minister Justin Trudeau has demanded India treat with "utmost seriousness" the bombshell revelation of its probe into the murder. The fallout prompted tit-for-tat diplomatic expulsions and a forceful denial from India, which said any suggestion it played a role in the June killing of Hardeep Singh Nijjar was "absurd".
Without explicitly referring to the row, India's foreign ministry said it was concerned for the safety of its citizens in Canada because of "politically-condoned hate crimes and criminal violence". "Threats have particularly targeted Indian diplomats and sections of the Indian community who oppose the anti-India agenda," a ministry statement said. "Indian nationals are therefore advised to avoid travelling to regions and potential venues in Canada that have seen such incidents."
The advisory did not name specific cities or locations for Indians to avoid. Nijjar was shot dead by two masked assailants outside the Sikh temple he presided over in Surrey, an outer suburb of Vancouver. An activist for the creation of a Sikh state known as Khalistan, Nijjar was wanted by Indian authorities for alleged terrorism and conspiracy to commit murder.
He had denied those charges, according to the World Sikh Organization of Canada, a nonprofit organization that says it defends the interests of Canadian Sikhs. The Indian government accuses Ottawa of turning a blind eye to the activities of radical Sikh nationalists who advocate the creation of an independent Sikh state to be carved out of northern India.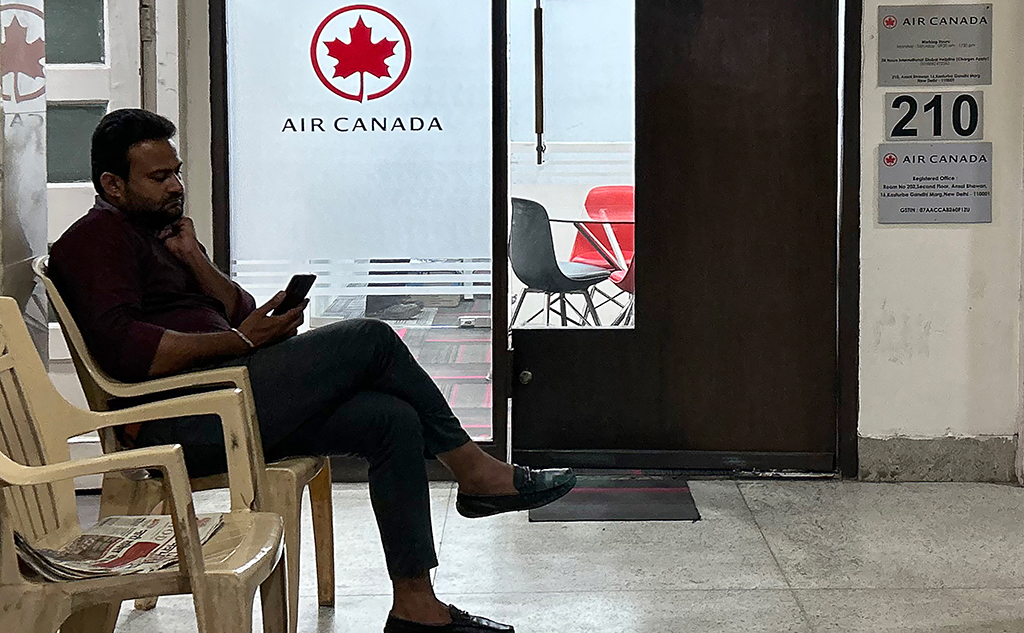 'Not looking to provoke'
Relations between Canada and India have been strained in recent months since the assassination of the Sikh leader and the demonstrations that followed in Canada. Trudeau, who met with Modi on the sidelines of this month's G20 in New Delhi, said Tuesday that his government did not rush to judgment in the case and had worked closely with its intelligence agencies.
"India needs to take this matter with the utmost seriousness," he said. "We are doing that, we are not looking to provoke or escalate." The United States has joined Canada in calling for India to reveal what it knows about the slaying. "We are deeply concerned about the allegations referenced by Prime Minister Trudeau," National Security Council spokeswoman Adrienne Watson said in a statement. "It is critical that Canada's investigation proceed, and the perpetrators be brought to justice."
'No surprise'
A representative of the World Sikh Organization of Canada, Mukhbir Singh, said his countrymen may have been "shocked" by Trudeau's assertion "but it was no surprise to the Sikh community". "For decades, India has targeted Sikhs in Canada with espionage, disinformation and now murder," he alleged. Balraj Singh Nijjar, son of the slain leader, said: "It was just a matter of time for when the truth would come out." He added, referring to government authorities: "Hopefully, you can take this a step further and get specific individuals."
The head of Canada's New Democratic Party, Jagmeet Singh, an ally of Trudeau, called for the inclusion of India in a probe launched in September of alleged interference in Canadian affairs by other countries, especially China. "In my experience, as a Sikh Canadian, there have always been suspicions that India was interfering in the democratic rights of Canadians.
Yesterday's announcement confirms that these suspicions are valid," Singh said. There were signs of a brewing crisis before Trudeau revealed the probe into Nijjar's death on Monday. Modi expressed "strong concerns about continuing anti-India activities of extremist elements in Canada" during his meeting with Trudeau at the G20.
Canada had also suspended negotiations for a free-trade agreement with India, and last week its trade minister cancelled a trip to the country planned for October. The affair could complicate US government overtures to India, which have seen both countries steadily upgrade their relations over recent years. Washington views New Delhi as a key ally in countering Chinese influence in the Indo-Pacific region. – AFP