KUWAIT: In celebration of World Cleanup Day yesterday, Gulf Bank employees participated in the largest campaign in Kuwait to clean public places, as part of the bank's various efforts throughout the year to preserve environmental sustainability. A group of Gulf Bank employees took part in the cleanup, as part of the collaborators group from multiple public and private sector institutions in the country.
The campaign was spearheaded by non-profit initiative Al-Nowair, whose Founder and CEO, Sheikha Intisar Al-Sabah, signed an international agreement officially registering and adding Kuwait to the global list of countries participating in the cleanup campaign. By participating in World Cleanup Day, participants have the chance to organize the largest daily gathering of waste in Kuwait's history through various community programs and campaigns.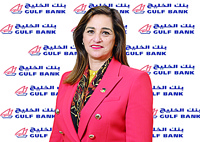 Commenting on the initiative, Gulf Bank's General Manager of Human Resources, Salma Al-Hajjaj, said: "This campaign was an excellent opportunity to collectively engage in positive social behavior towards the environment. It was a call to action and a much-needed clean up initiative which, we as a bank, were happy to take part in and make a difference."
Hajjaj added, "I would like to thank all the Gulf Bank employees who volunteered their time and efforts to take part in World Cleanup Day, and I encourage all our colleagues to maintain these efforts so we can continue to preserve Kuwait's environment."
Al-Nowair is a non-profit initiative founded in 2013 by Sheikha Intisar Al-Sabah, and is the first initiative of its kind in the region. Dedicated to promoting a positive attitude in Kuwait, Al-Nowair was born out of scientific research and the founder's personal experience that a positive attitude is the most important contributor to a community's overall wellbeing and happiness. Al-Nowair's work is rooted in research in positive psychology and aims to bring about positive social behavioral change in Kuwait, and has also been recognized by the United Nations Development Program.