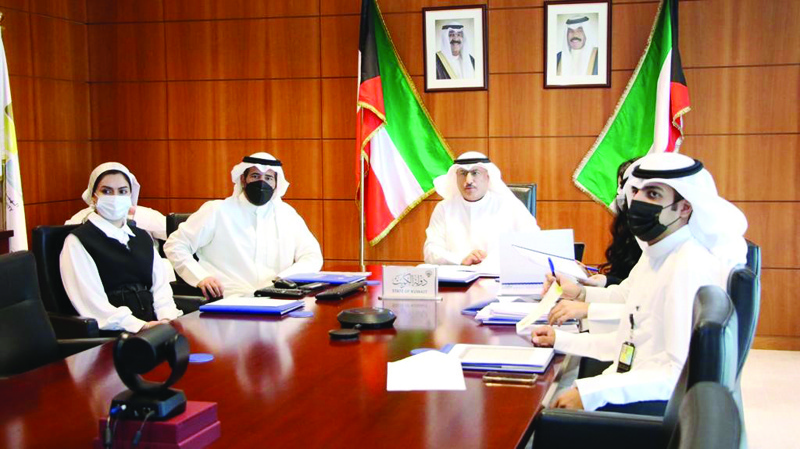 KUWAIT: Kuwait's Minister of Oil and Minister of Higher Education Dr Mohammad Al-Fares yesterday affirmed that Gulf Cooperation Council (GCC) countries have dedicated special attention to environmental issues. This came in a statement during a meeting with environment ministers in GCC member states, held via videoconference.
GCC countries are keen on supporting joint work in various fields since the establishment of the council (in 1981), he added, indicating that the common action has covered care for the environment. Stability and distinguished development witnessed in the GCC countries have been achieved due to instructions by the leaders, whose guidelines have envisaged protecting the environment and attaining sustainable development, he said.
Moreover, GCC Supreme Council's decisions related to the environment have boosted joint efforts at this level, greatly contributing to economic and social stability as well as prosperity of peoples of the region, he affirmed. The meeting tackled key joint projects between Kuwait and the other GCC countries, including climatic change and ozone issues, Chairman of the Board and Director General of the Environment Public Authority (EPA) Sheikh Abdullah Ahmad Al-Humoud Al-Sabah said. The conferees also discussed GCC participation in the negotiations of the UN Climate Change Conference, due to be held in Glasgow, Scotland, he added.
The participating officials are also addressing dust storms, natural reserves and some environmental projects in the Gulf. Moreover, Sheikh Abdullah Al-Ahmad affirmed the ongoing cooperation at the environmental level between the GCC with Morocco and Jordan. This coordination features exchanging expertise, studying the Moroccan project of desert greening and other relevant topics.
The 26th UN Climate Change Conference of the Parties (COP26) will be hosted by the UK at the Scottish Event Campus in Glasgow on 1-12 November, 2021. The COP26 summit will bring parties together to accelerate execution of the Paris Agreement objectives and the UN Framework Convention on Climate Change. - KUNA