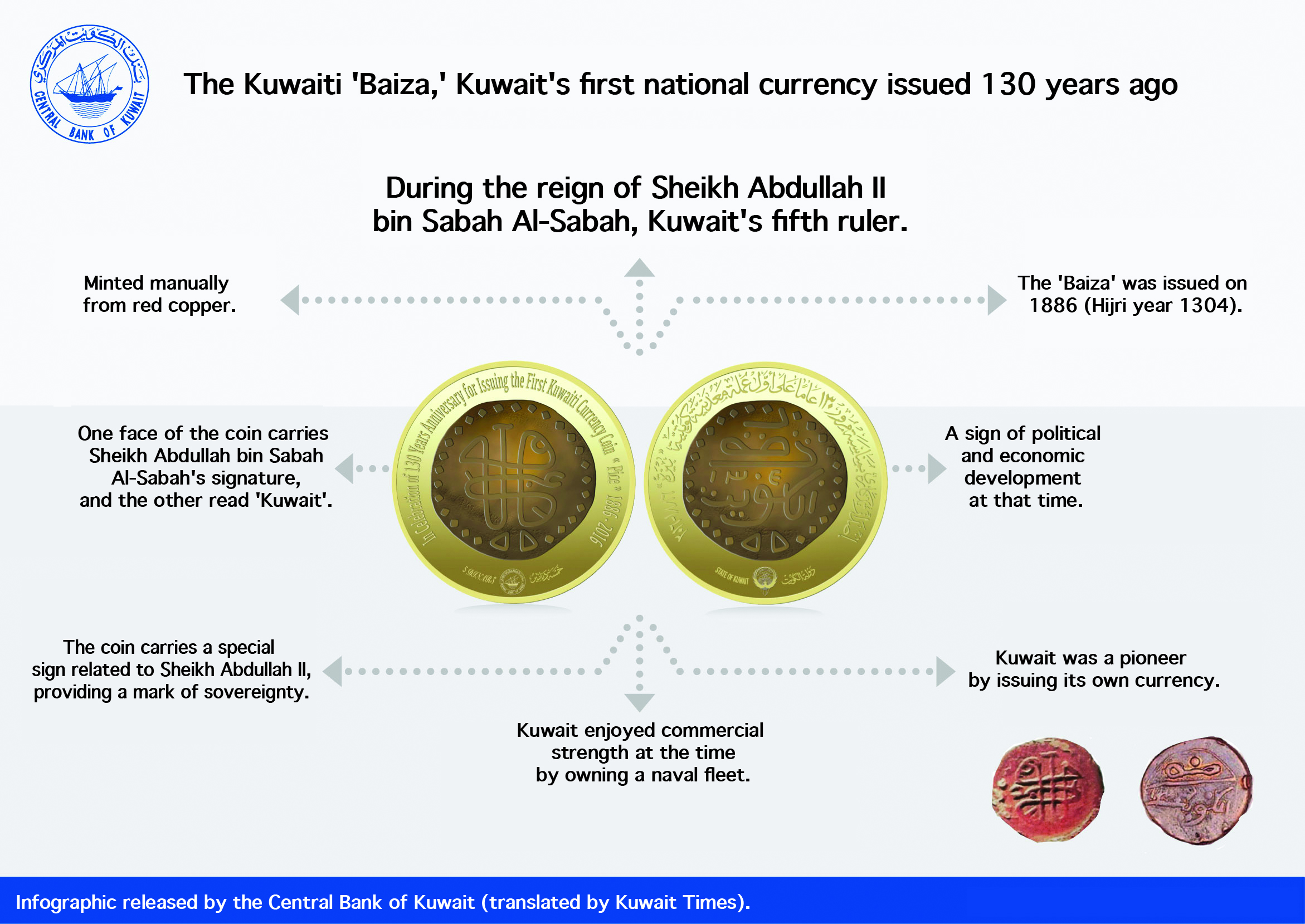 KUWAIT: The Central Bank of Kuwait (CBK) has re-issued the first Kuwaiti coin currency baiza, as a souvenir coin, 130 years after the first issue date.  One surface of the coin includes the word "Kuwait" with the original issue date, while the other surface has the signature of former Kuwaiti leader Sheikh Abdullah II bin Sabah Al-Sabah. - KUNA
1- The Kuwaiti 'Baiza,' Kuwait's first national currency issued 130 years ago
2- During the reign of Sheikh Abdullah II bin Sabah Al-Sabah, Kuwait's fifth ruler.
3- The 'Baiza' was issued on 1886 (Hijri year 1304).
4- A sign of political and economic development at that time.
5- Kuwait was a pioneer by issuing its own currency.
6- Kuwait enjoyed commercial strength at the time by owning a naval fleet.
7- The coin carries a special sign related to Sheikh Abdullah II, providing a mark of sovereignty.
8- One face of the coin carries Sheikh Abdullah bin Sabah A-Sabah's signature, and the other read 'Kuwait'.
9- Minted manually from red copper.
10- Infographic released by the Central Bank of Kuwait (translated by Kuwait Times).