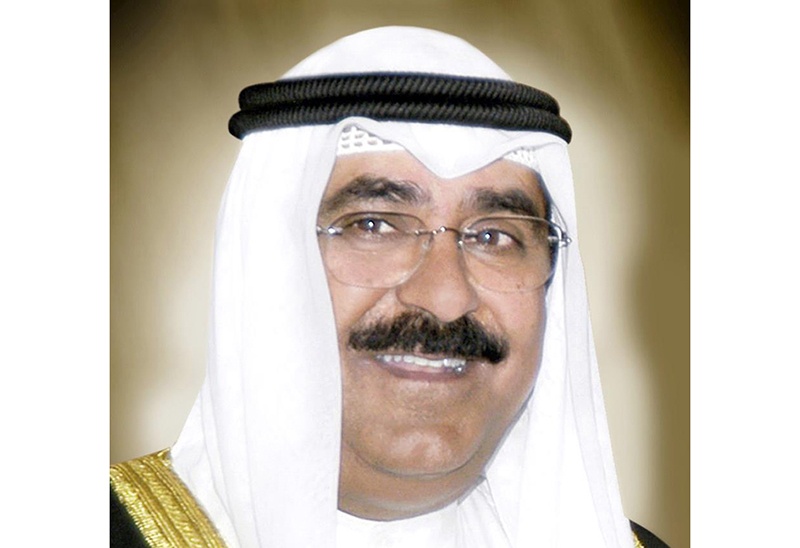 By B Izzak
KUWAIT: HH the Amir Sheikh Nawaf Al-Ahmad Al-Jaber Al-Sabah yesterday named Sheikh Mishal Al-Ahmad Al-Jaber Al-Sabah as the new Crown Prince, the Amiri Diwan announced. The Al-Sabah family blessed Sheikh Mishal on taking office, wishing him success. According to the constitution, Sheikh Mishal's appointment will be debated and endorsed by the National Assembly, which is highly expected to approve the move. The Assembly is meeting today to endorse the appointment and allow Sheikh Mishal to take the oath.

British-educated Sheikh Mishal, 80, has been the Deputy Chairman of the National Guard since 2004. He studied at Kuwait University and graduated with a degree from UK's Hendon Police College in 1960. He became the chief of the general investigations department in 1967 and continued in the post until 1980. The department was changed to the State Security Agency, of which Sheikh Mishal was the first chief.
Sheikh Mishal is the seventh son of the 10th Amir of Kuwait Sheikh Ahmad Al-Jaber Al-Sabah. Kuwait experts said he had in the past declined offers of senior positions, steering clear of political battles and public-facing roles. He had accompanied late Amir Sheikh Sabah Al-Ahmad Al-Jaber Al-Sabah to the United States in July where the late ruler was hospitalized until he passed away.

The appointment of a new crown prince eight days after HH the Amir ascended to power comes as Kuwait prepares to hold crucial parliamentary elections late next month or in early December. Ahead of the election, the Cabinet reviewed on Tuesday a draft law to create a higher election commission and asked its legal department to study the legislation before endorsing it. The government said the move aims to boost electoral transparency.

HH the Amir Sheikh Nawaf is expected to uphold oil policy and a foreign policy shaped by Sheikh Sabah that strove for Arab detente and balanced ties between Saudi Arabia, Iran and Iraq. Kuwait has also played a mediatory role in a diplomatic divide between Qatar and its Gulf neighbors, after Saudi Arabia, the UAE and Bahrain cut ties with Doha in 2017 over accusations it supports extremists.

HH the Amir and the crown prince are also expected to focus on domestic issues at a time the government is trying to tackle a liquidity crunch. A pressing matter, diplomats and analysts say, is debt legislation that had met resistance in parliament and which would allow Kuwait to tap international debt markets to help it finance the budget deficit. Frequent clashes between Cabinet and the National Assembly, the Gulf's oldest and most powerful legislature, have led to successive government reshuffles and dissolution of parliament, hindering investment and reform efforts.